Brands of Daily Use Products
A few brands of daily use products have become integral to our daily lives by offering products and cherished moments that define the essence of an individual's daily life. These brands continue to innovate and provide products that make everyday life more comfortable, efficient, and delightful. They have earned their place in our homes, routines, and, most importantly, our hearts.
One can find many different brands of everyday items in India, but Britannia stands out among them. It has become a well-known brand that has won the hearts of millions of people with a wide range of products that meet our everyday needs.
Britannia is famous for its biscuits, whether with a cup of tea in the morning or a quick snack during the day.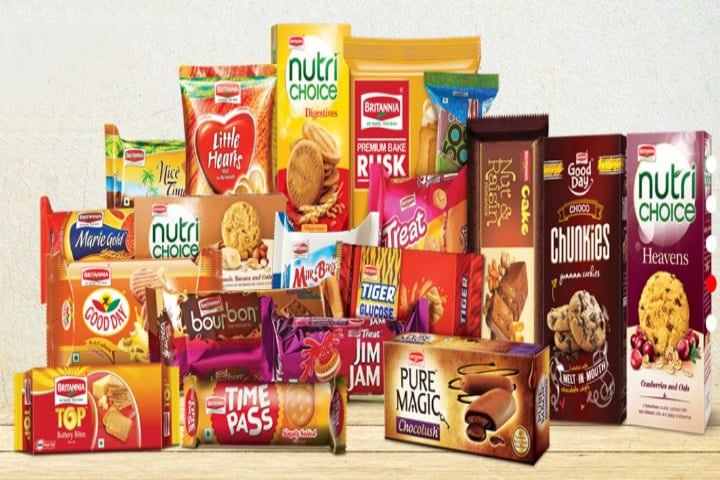 Britannia recognizes the importance of delivering wholesome nutrition. Britannia's daily use products have something for every palate, from digestive biscuits to cream-filled delights.
Besides biscuits, Britannia offers other everyday items like bread, cakes, and dairy goods.
Britannia's commitment to quality and trust sets it apart from its competitors. A customer does not just grab a familiar packet of biscuits or bread; rather they embrace a piece of their daily routine and a slice of comfort.
Dabur is a name that resonates with trust and tradition. This iconic brand has been an integral part of our daily lives, offering various products that cater to our everyday needs.
Health and Immunity Boosters
Dabur's journey into the world of daily-use products is deeply rooted in Ayurveda. They have harnessed the power of natural ingredients to create a range of products that promote health and wellness.
From Chyawanprash to honey, Dabur has been a frontrunner in boosting our immunity and overall well-being. Their products taste good and provide a daily dose of health benefits.
Haircare and Personal Care
Dabur has also extended its expertise to haircare and personal care. With products like Dabur Amla hair oil and Vatika shampoos, they have become a staple in our daily routines.
What makes Dabur stand out is its commitment to tradition and trust. For generations, they've been crafting daily use products that are effective but also safe and reliable.
Emami is a name that has carved a niche for itself and won the hearts of millions. This iconic brand offers an impressive variety of products that cater to our daily needs.
Emami's daily use products have harnessed the wisdom of natural ingredients to create a range of products that promote health and well-being.
Skin and Beauty Products
Their range includes skincare and beauty products that are effective and gentle on the skin. Emami's product range comprises balm and oils, health supplements, and brands like Boroplus, Navratna, and Fair and Handsome.
Emami's Boroplus is a household name in India. This antiseptic cream has been a go-to remedy for minor cuts, burns, and dry skin. Emami's Navratna Oil is a blend of cooling herbs which offers relaxation and relief from headaches. Emami's Fair and Handsome has redefined men's grooming. This brand offers a range of products that cater to men's daily skincare needs, from face wash to creams.
In the ever-evolving landscape of fast-moving consumer goods (FMCG) in India, Godrej Consumer Products stands out as a prominent player.
Godrej No.1
Godrej No.1, with its variants like Godrej No.1 Sandal and Turmeric Soap, has been a part of our daily hygiene routines. These soaps are crafted to cleanse and pamper the skin with natural ingredients.
Cinthol
Cinthol, another well-loved brand under Godrej, brings a refreshing touch to our daily showers. With various soaps, deodorants, and shower gels, Cinthol is all about staying fresh and energized.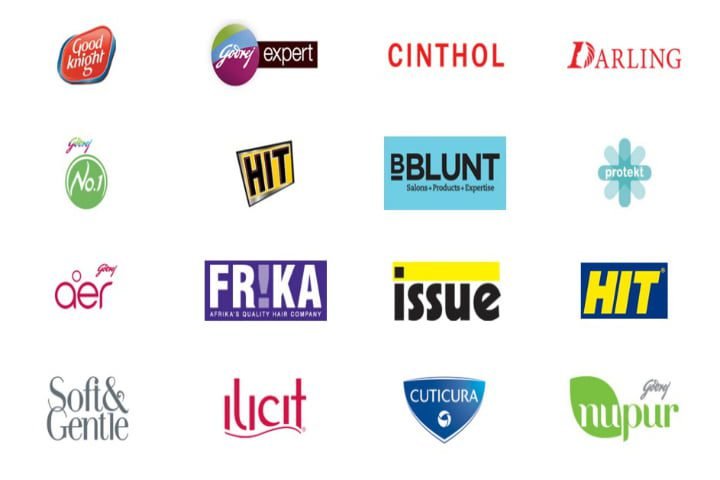 Good Knight
Good Knight, a brand by Godrej, is one of the most trusted brands in Indian households. From coils to liquid vaporizers, it offers products which ensure peaceful nights and protection against mosquitoes.
Hit
Godrej's Hit's range of products offers practical solutions to keep homes pest-free and comfortable.
Godrej Protekt
Godrej Protekt has products like hand washes and sanitisers for staying safe and clean daily.
Godrej Consumer Products emphasizes on quality, innovation, and well-being. Their products are designed to address real-life concerns, which makes them a trusted partner in our journey of daily well-being and convenience.
ITC Limited offers an extensive range of products that cater to our everyday needs, from personal care to household essentials.
Fiama
ITC's Fiama Di Wills, with a range of shower gels, soaps, and shampoos, offers a luxurious and indulgent experience in personal care.
Vivel
Vivel, another brand under ITC's banner, focuses on skincare. Its range includes moisturizing soaps and face wash, to maintain healthy and glowing skin daily.
Sunfeast
ITC's Sunfeast biscuits have become a daily companion for many in India because of their taste and quality. With various flavours and options, they cater to our snacking needs.
Nimyle
ITC's Nimyle offers a range of floor cleaners and disinfectants to maintain safe and clean living spaces.
Aashirvaad
Aashirvaad, ITC's brand for staples like atta (flour) and spices, prepares our daily meals in millions of households in India.
Marico offers a wide range of products that cater to our everyday needs, emphasizing health and well-being.
Parachute
Marico's Parachute coconut oil helps nourish hair, providing strength and shine.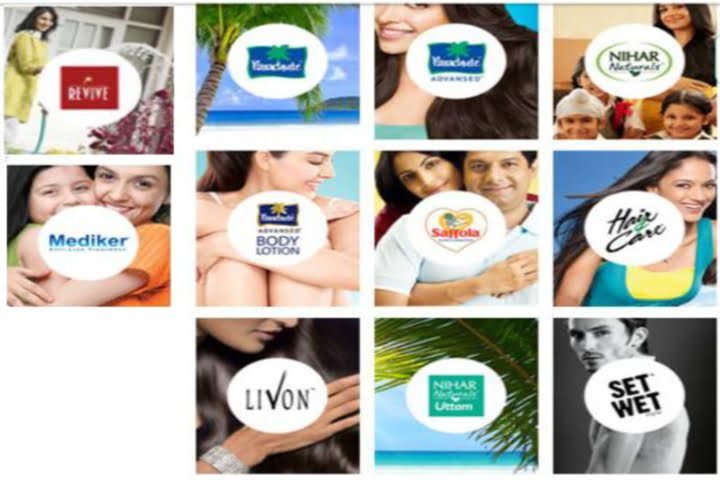 Saffola
Marico's Saffola is a trusted choice for heart health. Their range of edible oils and health products ensures a balanced and heart-healthy diet.
Livon
Marico's Livon hair serums and oils are a part of the daily grooming routine.
Kaya Youth
Marico's Kaya Youth focuses on skincare. Products like face serums and day creams help maintain youthful and healthy skin.
Procter & Gamble (P&G) has left an indelible mark on the daily lives of countless Indians by offering a range of products that are not just part of daily routines but also trusted companions in various aspects of daily living.
Ariel
P&G's Ariel has been a trusted ally in the laundry room. Its stain-removing power ensures that clothes remain clean and fresh daily.
Gillette
For men, P&G's Gillette is synonymous with grooming. With razors and grooming products, it's a daily essential for many in India.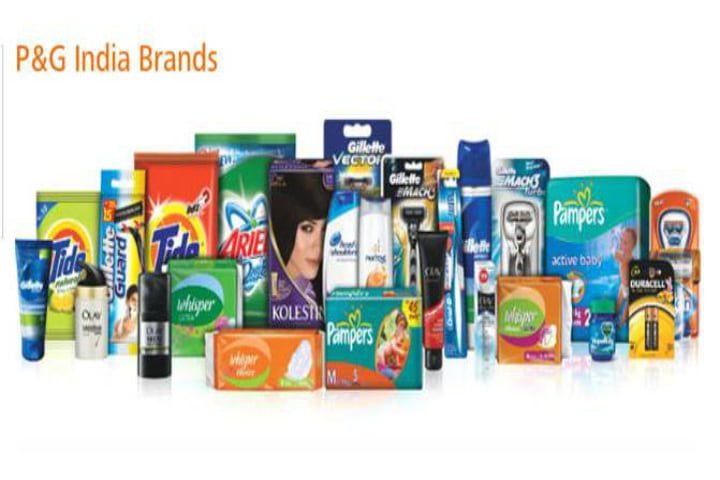 Head & Shoulders
P&G's Head & Shoulders has helped countless people maintain healthy and dandruff-free hair. Its shampoos are a part of many daily shower routines.
Oral-B
Oral hygiene is vital, and P&G's Oral-B takes care of that with toothbrushes and dental products.
Pampers
P&G's Pampers diapers offer comfort and convenience, making them an essential daily life item for families.
Pidilite Industries offers an array of products that cater to our daily needs.
Fevicol
Fevicol, our trusted adhesive companion, is a flagship brand from Pidilite Industries.
M-Seal
Pidilite's M-Seal is all about sealing and mending. From fixing leaks to patching up gaps, it's a daily problem solver.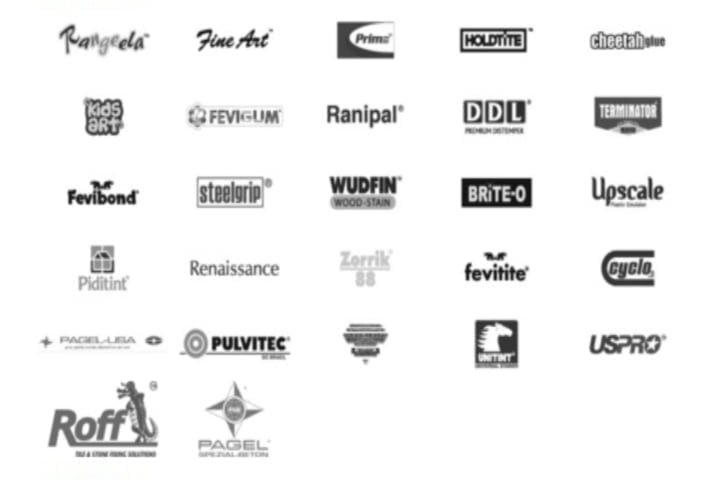 Fevikwik
When you need quick and durable fixes, Fevikwik comes to the rescue. It's the go-to solution for every day repairs.
Dr. Fixit
In the battle against water-related problems, Pidilite's Dr Fixit range offers solutions that protect homes daily.
Pidilite Industries provides effective and practical solutions for daily challenges. These products are designed to enhance convenience and quality in our lives.
Wipro, known for its technological expertise, has also made its mark in the domain of daily-use products in India. With a focus on quality and innovation, Wipro offers various brands catering to everyday needs.
Santoor
Santoor, a flagship brand under Wipro, offers a range of soaps and skincare products embody elegance and grace in daily life.
Yardley
Wipro's Yardley is all about fragrances. From classic English Lavender to contemporary scents, Yardley perfumes are a preferred choice for many.
Wipro Consumer Care & Lighting
Wipro's Consumer Care & Lighting division offers a variety of lighting solutions, from energy-efficient LED bulbs to innovative smart lighting.
Wipro has diversified its portfolio into daily use products seamlessly integrated into our lives. Wipro is not just a technology giant; it's a reliable partner in our daily convenience and elegance.