Yash Raj Films' History and Influence on Indian Cinema
Late Yash Chopra, a leading Director and producer in the Indian film and entertainment industry, founded Yash Raj Films (YRF) in 1970. Yash Raj Films was born out of a vision to redefine storytelling in Indian cinema.
Yash Chopra, the visionary behind the studio, was committed to producing films that resonated with the masses while pushing the boundaries of artistic expression. His commitment to quality and innovation became the cornerstone of YRF's legacy.
In 1973, YRF released its debut film, "Daag," which began an illustrious journey. The studio's commitment to cinematic excellence grew stronger with each passing year.
In the last 6 decades, Yash Raj Films has grown from strength to strength and has to its credit a few of India's highest-grosser and highly acclaimed films like Dilwale Dulhania Le Jayenge, Dhoom series, Chandni, Dil to Pagal hai, Silsila, Kabhi-Kabhi, etc.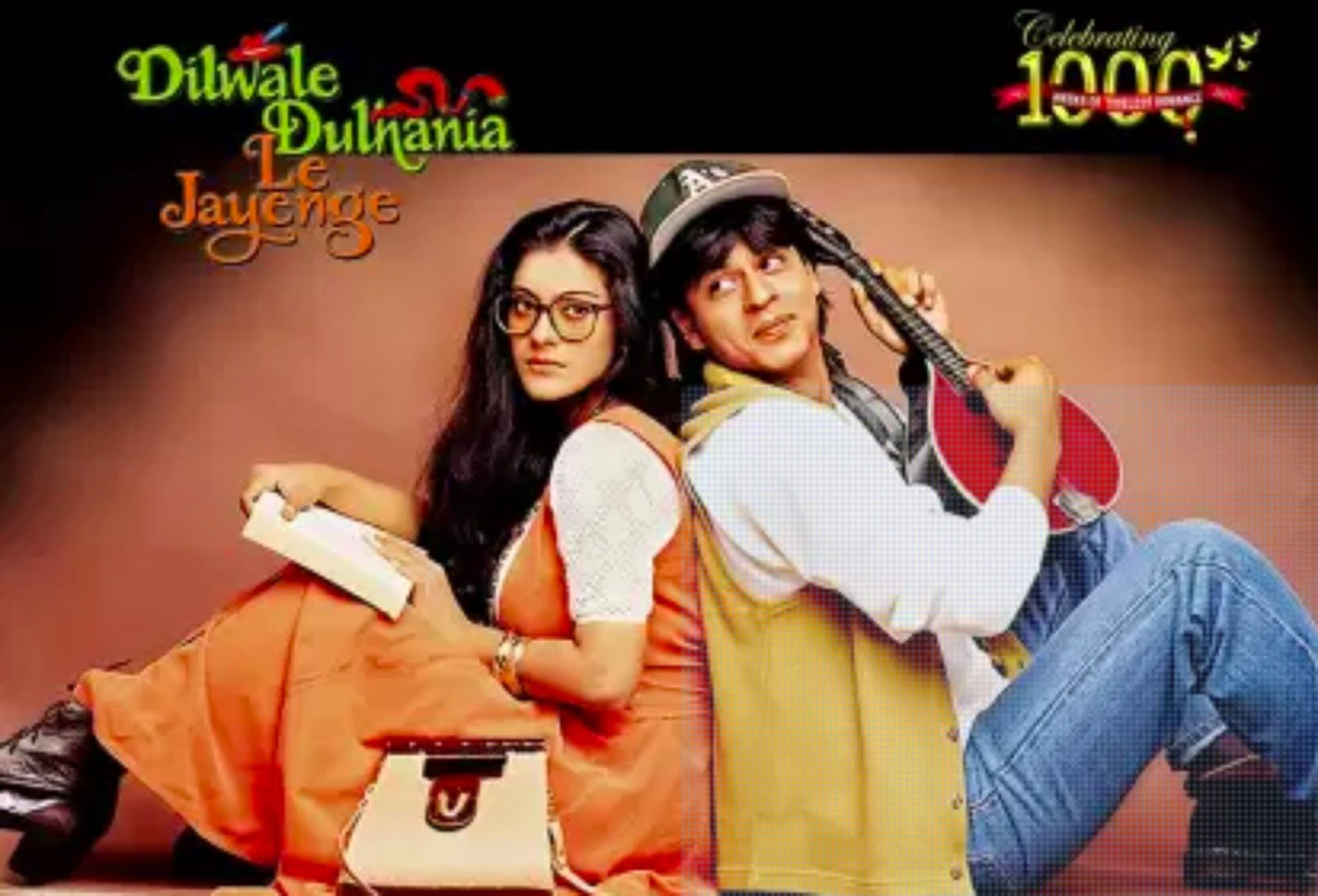 YRF's journey in Indian cinema is also closely intertwined with the careers of some of Bollywood's most illustrious stars. Yash Chopra had an innate ability to recognize talent and a knack for nurturing it. We've seen the rise of iconic actors like Shah Rukh Khan, who became synonymous with YRF's romantic epics.
Yash Raj Films' Contribution to the Music of Bollywood
YRF's movies are praised for unforgettable melodies and their enduring contribution to the music of Bollywood. The timeless songs produced by the studio have become an integral part of the musical legacy of Bollywood.
The YRF's ability to weave music seamlessly into the narrative makes it an integral character in the story. The songs of Yash Raj Films are a means to convey emotions, intensify drama, and engrave characters into our hearts.
A significant factor in YRF's musical success has been its collaboration with legendary composers and lyricists. The studio has a knack for identifying talent that perfectly complements their storytelling. The iconic duo of Yash Chopra and lyricist Sahir Ludhianvi gave birth to classics like "Kabhi Kabhie" and "Silsila," setting the bar high for romantic melodies.
YRF's ability to foster such musical partnerships has ensured a steady stream of memorable songs for generations of Bollywood enthusiasts. YRF's diverse musical portfolio caters to a wide range of tastes. Their adaptability and willingness to experiment have allowed them to stay at the forefront of Bollywood's music scene.
Yash Raj Films' music has not only captivated Indian audiences but has also transcended borders. Their films, often set in exotic locations and featuring internationally inspired soundtracks, have found a global audience. The music of YRF films has been the bridge connecting cultures, resonating with people from diverse backgrounds.
YRF Studios has been associated with producing, distributing, and marketing music through its YRF Music label.
The Portrayal of Strong Female Characters in Yash Raj Films
Yash Raj Films has earned a reputation not only for crafting timeless love stories but also for its remarkable portrayal of strong female characters. The female characters drive the narratives, breaking stereotypes and setting new standards for women in Bollywood.
Films like "Silsila" and "Chandni," directed by the legendary Yash Chopra, were revolutionary in portraying women who made choices based on their desires and aspirations rather than societal norms. The characters played by actresses like Sridevi and Rekha challenged traditional gender roles, laying the foundation for future strong female leads.
The 1990s marked a significant shift in YRF's portrayal of female characters. The era saw the rise of actresses like Madhuri Dixit and Kajol, who breathed life into relatable and inspirational characters. Films like "Dil To Pagal Hai" and "Dilwale Dulhania Le Jayenge" introduced us to women who were unafraid to chase their dreams, even if it meant challenging societal norms and parental expectations.
Actresses like Rani Mukerji and Anushka Sharma took center stage in films like "Mardaani" and "Band Baaja Baaraat." These films showcased women not defined by their relationships but by their passions and career aspirations.
These characters resonated with audiences worldwide, creating a new archetype of the modern Indian woman who was unapologetically strong, independent, and fiercely determined.
Yash Raj Films' Technological Advancements
In Indian cinema, Yash Raj Films is not just a name; it's a trendsetter. The studio has consistently embraced cutting-edge technology, setting new industry standards. The studio recognized early on that VFX could be a transformative tool in storytelling, allowing them to create previously unimaginable spectacles. Whether the breathtaking visual storytelling in "Dhoom 3" or the larger-than-life spectacle of "Thugs of Hindostan," YRF has always been at the forefront of technological advancements.
YRF has also displayed a commitment to visual storytelling beyond mere aesthetics. The studio has been a pioneer in embracing the latest advancements in cinematography. From the lush landscapes of Switzerland in "Dilwale Dulhania Le Jayenge" to the streets of Mumbai in "Dhoom," YRF's films have painted diverse canvases, creating immersive worlds for viewers.
This dedication to visual excellence is about breathtaking scenery and capturing the characters' emotions through the lens. YRF's collaboration with renowned cinematographers has yielded iconic shots and sequences that remain etched in our memories. It's a testament to their pursuit of perfection.
Case Studies of Successful Yash Raj Films' Marketing Campaigns
Marketing in cinema can be just as exciting as the films themselves, and when it comes to mastering the art of promotion, Yash Raj Films is a name that stands out.
The 'Dhoom' Franchise: Creating a Brand of Its Own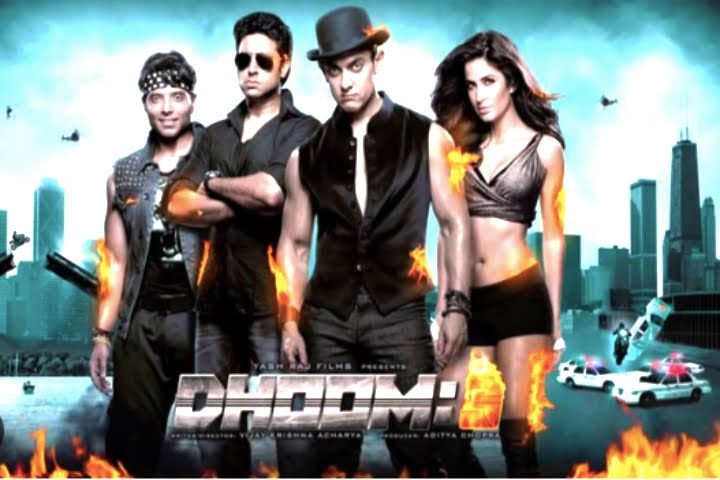 The "Dhoom" franchise is a testament to YRF's marketing prowess. It's not just about a series of action-packed movies; it's about creating a brand that resonates with audiences. YRF leveraged the franchise's popularity by turning it into a cultural phenomenon.
One of the standout marketing strategies was the introduction of iconic villains like John Abraham and Hrithik Roshan, which created immense anticipation for each installment. The high-octane action sequences and stylish bikes became an integral part of the franchise's identity, making it a much-anticipated event every time a new "Dhoom" film was announced.
The 'Band Baaja Baaraat' Wedding Fever
"Band Baaja Baaraat" was a film that celebrated the vibrant world of Indian weddings. YRF's marketing campaign for the movie brilliantly capitalized on this theme. They engaged with audiences through traditional channels and tapped into the power of social media.
The #BandBaajaBaaraat hashtag trended on Twitter, sparking conversations about weddings and celebrations. YRF encouraged fans to share their wedding anecdotes, and the response was overwhelming. This user-generated content promoted the film and created a sense of community among the audience.
The Surprise Element of 'Sultan'
"Sultan," starring Salman Khan, was one of the most highly anticipated films in Bollywood. YRF decided to capitalize on the element of surprise to generate buzz. They released a series of teaser posters that didn't reveal much about the film's plot but hinted at the transformation of Khan's character.
The cryptic marketing approach piqued the curiosity of fans and media alike. This secrecy led to frenzied speculation, with everyone trying to guess the storyline. The final reveal generated immense excitement and anticipation, resulting in a blockbuster opening for the film.
The Viral 'Fan' Challenge
Regarding marketing "Fan," starring Shah Rukh Khan, YRF took a creative and interactive approach. They introduced the #KheloFansKhelo challenge, where fans could imitate iconic poses from Shah Rukh Khan's films and upload their videos on social media.
This challenge not only engaged fans but also created a viral sensation. It showcased the immense fan following that Khan had and generated significant buzz around the film. YRF capitalized on fans' emotional connection with the actor, turning it into a powerful marketing tool.
The 'Tiger Zinda Hai' Countdown Campaign
"Ek Tha Tiger" and its sequel "Tiger Zinda Hai" were highly anticipated films, and YRF capitalized on this anticipation with a unique countdown campaign. They released a series of posters with countdown timers, building excitement day by day.
This strategy created a sense of urgency and anticipation among fans. Each day, social media platforms buzzed with discussions about what the countdown could mean. By the time the film was released, it had already generated significant hype, resulting in a massive opening at the box office.
Yash Raj Films' Entry into the On-Demand Entertainment Space
On January 1, 2010, YRF Television partnered with Sony Entertainment Television for TV programs. YRF launched a youth films studio, Y-Films, in 2011 to give youth a creative outlet and voice. In November 2011, YRF Entertainment, an international production and financing company, was formed to produce films for the US and international marketplace. YRF Entertainment financed and produced THE LONGEST WEEK, starring Jason Bateman and Olivia Wilde, now on Amazon Prime. This was followed by Cannes-opener GRACE OF MONACO, starring Nicole Kidman, now on Netflix.
In 2020, Yash Raj Films embarked on its digital journey by partnering with YuppTV, a leading OTT (Over-The-Top) platform. This strategic alliance allowed YRF to bring its rich library of films to a global audience. The move allowed cinephiles worldwide to access an extensive catalog of Bollywood classics and contemporary hits at their fingertips.
In a new docu-series titled THE ROMANTICS, Netflix globally launched Yash Chopra & Yash Raj Films' rich cultural legacy of 50 years.
One of the notable aspects of Yash Raj Films' digital journey has been its commitment to diverse content. While the studio is renowned for its romantic epics, its OTT platform aims to cater to a broader spectrum of tastes. YRF announced a diverse lineup of shows and films spanning genres like drama, comedy, thriller, and more.
This diversification broadened YRF's appeal and allowed them to tap into a broader audience base. It demonstrated their ability to evolve and adapt to the evolving preferences of modern viewers.