ATL BTL and TTL
In marketing, businesses use various strategies and approaches to reach their target audience. Among these marketing strategies, three terms, ATL BTL and TTL, often arise.
These strategies offer unique opportunities for businesses to create impactful campaigns that resonate with consumers across various channels.
Understanding the differences between these approaches is crucial for any marketer looking to maximize their return on investment.
Above the Line (ATL) Marketing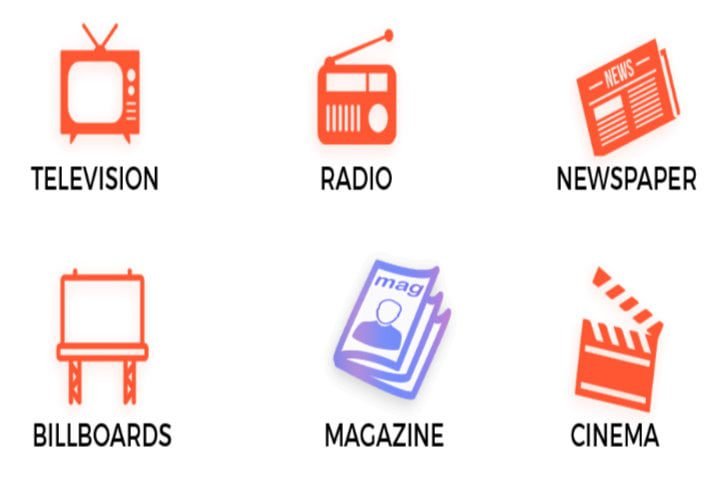 ATL marketing refers to promotional activities aimed at reaching a broad audience through mass media channels such as television, radio, print advertisements, and billboards. This approach focuses on creating brand awareness and generating interest among a broad range of consumers.
One of the most notable advantages of ATL marketing is its ability to reach a large number of people simultaneously. TV commercials, for instance, have the potential to captivate viewers across different demographics during prime time slots. This widespread exposure allows brands to create a strong presence in the minds of consumers.
Radio ads also play a significant role in ATL marketing by leveraging audio storytelling to engage listeners. With carefully crafted scripts and catchy jingles, radio ads have the power to evoke emotions and leave a lasting impression on listeners.
Although often considered traditional in today's digital age, print media advertising still holds its ground as an effective ATL marketing tool.
From full-page magazine spreads to eye-catching billboards, print media advertisements have the advantage of being tangible and visually appealing. They can be strategically placed in high-traffic areas where they can capture the attention of potential customers.
However, one drawback of ATL marketing is that it can be expensive. Advertising through traditional media channels often requires a significant financial investment.
Below the Line (BTL) Marketing
BTL marketing involves more targeted and personalized promotional activities. This approach focuses on direct communication with potential customers through email marketing, social media campaigns, influencer partnerships, events, and experiential marketing. BTL strategies aim to engage with specific segments of the target audience more effectively and personally.
Email marketing and direct mail campaigns are among the most effective BTL advertising examples. Companies can create a tangible and personalized experience for their recipients by sending personalized messages directly to individuals' mailboxes.
In today's digital age, social media promotions have become integral to BTL's marketing strategies. Platforms like Facebook, Instagram, Twitter, and LinkedIn offer businesses an opportunity to engage with their target audience more personally.
Companies can create buzz around their brand through captivating content, contests, giveaways, influencer collaborations, and interactive posts while building a loyal community of followers.
However, one drawback of BTL marketing is that it may not have the same reach as ATL strategies. It can be challenging to achieve mass awareness through BTL alone.
Through the Line (TTL) Marketing
TTL marketing combines elements of both ATL and BTL strategies. It integrates above-the-line advertising with below-the-line tactics to create a cohesive and comprehensive campaign.
TTL aims to deliver consistent messaging across multiple channels while leveraging both mass media reach and targeted engagement. Integrated marketing campaigns are at the core of TTL marketing.
From television commercials that drive viewers to engage with social media campaigns to print ads that direct readers to interactive websites, TTL marketing seamlessly integrates various channels and touchpoints.
This holistic approach ensures that brands can effectively communicate their message across multiple platforms, maximizing their reach and impact. However, implementing TTL strategies can be complex and require careful coordination between different teams or agencies.
Case Study: Coca-Cola ATL BTL and TTL Marketing Strategy
Coca-Cola is the world's biggest beverage company, controlling over half of the global carbonated and non-carbonated drink segments. It is the world's third-most valuable brand because of its unique marketing strategy.
Coca-cola ATL Advertising Campaign
Coca-Cola was launched in 1956 in India. It had to exit the Indian market in 1977 due to the Foreign Exchange Act, though it re-entered the Indian market in 1999.
When Coca-Cola planned to re-enter the Indian market, it sponsored the Sharjah Tri-Nation Cricket Cup in 1998. The tournament was played between Australia, New Zealand, and India.
What caught everyone's attention was the massive trophy given to the Indian team. The trophy was designed as a huge Coca-Cola bottle cap.
Coca-Cola ran the ad campaign "Jo Chaaho ho jaaye, Coca-Cola enjoy," featuring famous youth celebrities of the time like Aishwarya Rai, Hrithik Roshan, and Aamir Khan, targeting youth. This marketing strategy proved to be a real masterstroke both on the product and emotional levels, as India won the tournament.
Coca-Cola launched another successful campaign in 2003, with Aamir Khan as a brand ambassador, where Coca-Cola was referred to as Thanda, with the tagline "Thanda Matlab Coca-Cola."
The next campaign in 2006 was "Sabka Thanda Ek" where the strategy was to change the image of Coca-Cola from just a refreshment drink to a universal drink that brings people together.
Next in line was the Open Happiness campaign in 2009, followed by the "Cricket ki Khushi" campaign. Several ads came under these campaigns featuring cricketers as brand ambassadors.
Coca-cola BTL Advertising Campaign
"Share a Coke" was a marketing campaign launched in Australia in 2011 and later spread to other countries.
As part of the Share a Coke campaign, Coca-Cola India surveyed its target audience of 18–29-year-olds to identify what the campaign should be about. Most of the five concepts shared with the participants (names, designations, relationships, film dialogues, and film names) picked relationships.
With the theme 'Har Rishta Bola, Mere Naam Ki Coca-Cola', the narrative draws upon the significance of relationships for Indians. The campaign focused on creating moments of happiness by sharing a Coke.
The multi-faceted India campaign includes several consumer touch points, including marketing activations, digital and social media engagements, in-store marketing, and campaigns with Diljit Dosanjh to elevate brand love.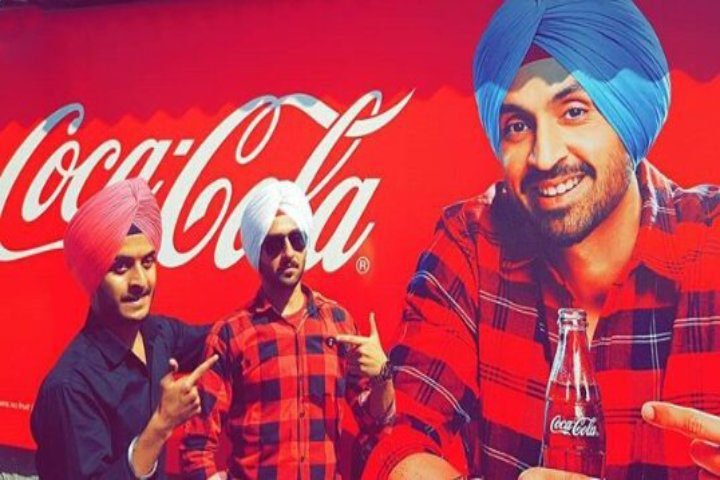 Coca-cola TTL Advertising Campaign
Coca-Cola designed an intriguing "drinkable" marketing campaign. They collaborated with the Shazam app, which helped people enjoy Coke Zero through technology.
This drinkable advertisement by Coca-Cola has taken advertising to another level. The main aim of the campaign was to get people to taste Coke Zero in a unique way that connected well with them. Watch the ad below:
Consider the success story of Coca-Cola, a brand that has masterfully linked its story through ATL advertisements, BTL events such as the 'Coke Studio' concerts, and online campaigns celebrating regional festivities.
Conclusion
Each of these approaches has its own strengths and can be effective, depending on the goals of a particular campaign or business. By thoroughly understanding ATL, BTL, and TTL marketing concepts, marketers can make informed decisions about which strategy best suits their objectives while maximizing their reach and impact on their target audience.
The future of marketing in a digital world is all about integrating traditional ATL BTL and TTL strategies with emerging online advertising and promotion trends. By using new tools and data-driven insights correctly, brands can make campaigns that truly connect with their target audience.