Brand Elements to build Brand Equity
Creating a unique and specific brand identity is vital for building brand equity. Brand elements, also known as brand identifiers, play a pivotal role in achieving this.
The criteria for choosing brand elements is that they can adequately communicate about the brand and its point of difference from competing brands.
Brand elements are more than just symbols or words; they symbolize the story and commitment of the brand to customers. In customers' minds, they are the first thing they see and remember most.
Memorable logos, catchy taglines, or specific colours are distinctive elements that collectively form brand elements. They are the building blocks of a brand's identity and play a crucial role in how a company is perceived.
The Essence of Brand Elements
Unique Selling Proposition (USP)
The USP is what sets a brand apart from its competitors. It's the unique advantage or benefit that a brand offers. For example, Tanishq, a jewellery brand, differentiates itself by offering hallmarked jewellery with intricate designs and a transparent pricing policy.
Brand Logo
A well-designed logo is a visual representation of the brand. It should be easily recognizable and memorable. The current Golden Arches logo, introduced in 1968, resembles an "M" for "McDonald's". They are widely regarded as one of the most recognizable logos globally.
Brand Style
The brand's style encompasses everything from its visual identity to its tone of communication.
Color Palette
Colors can evoke emotions and feelings. For instance, red is often associated with energy and passion, while green conveys a sense of nature and health.
Typography
The fonts and styles used in the brand's materials contribute to its personality. For instance, Coca-Cola's logo's bold, modern typeface adds personality to the brand's image.
Brand Voice
The tone and style of a brand's formal, friendly, or humorous communication can create a distinct brand personality. Royal Enfield, an iconic Indian motorcycle brand, maintains a classic and rugged style that resonates with its target audience.
Packaging
How your products are packaged is also part of your brand's identity.
Brand Ambassador
The choice of a brand ambassador can significantly impact brand equity. For instance, Aishwarya Rai Bachchan's association with Longines, a luxury watch brand, reinforces the brand's elegance and sophistication.
Slogan
A well-crafted tagline or slogan can convey your brand's essence in just a few words. "Just Do It" by Nike is a classic example. The "Desh Ki Dhadkan" slogan of Bajaj motorcycles emphasizes the brand's patriotic appeal, striking a chord with Indian consumers.
These brand identifiers facilitate the process of consumer brain mapping and play a key role in building brand equity. Over a period of time, consumers are able to identify the brand through brand elements.
The Criteria for Choosing Brand Elements
Effective brand elements share certain characteristics that make them memorable and impactful:
1. Memorability
Consumers should be able to easily recall brand elements because complex designs can be challenging to remember. For example, the half-eaten apple logo of Apple is instantly recognizable worldwide.
2. Relevance
Brand elements should be relevant to the industry and target audience. They should reflect the essence of business and what it offers.
Brand elements should convey either significance or application to consumers. The significance here means that the brand element should suit that given product category. Consumers should not be left guessing about the brand by looking at the element.
Similarly, the application of brand elements is essential. For example, the Virgin brand applies to airlines as much as to financial services. However, the Toys R US brand can only be valid for selling toys, games, etc.
3. Uniqueness
A brand should try its best to be unique. If a brand has elements that are too close to those of its competitors, it could cause confusion and lose its uniqueness.
4. Adaptability
Multiple mediums and apps should be able to use the brand's elements. An effective image should look good on both large and small screens, like those on billboards and smartphones.
5. Consistency
Being consistent is essential for making a brand stand out. All parts of the brand elements should work together to send an identical message.
6. Timelessness
Timeless elements ensure that a brand remains relevant for years to come. While it's essential to stay current, avoiding trends that may become outdated quickly is also important.
7. Design and Appearance
The design and appearance of brand elements are crucial. They should be both aesthetically pleasing and culturally sensitive. Respecting different cultures and values is essential in a diverse country like India.
For example, the Swastika symbol is associated with the Nazi movement. But in India, it continues to symbolize divinity and spirituality in Indian religions, including Hinduism, Buddhism, and Jainism. In this globalized world, it is very important to respect diversity and culture.
The Step-by-Step Guide to Crafting Brand Elements
Creating brand elements is a systematic process that requires careful thought and creativity. Whether a small startup or an established corporation, crafting brand elements that truly represent the essence of a business is a critical step towards building a strong and memorable brand.
Step 1: Define the Brand
A brand's essence is the foundation of brand elements. It is crucial to understand what a brand represents, its core values, mission, and unique selling points. Start by answering these questions:
What does the brand stand for?
What are the core values and principles?
What sets the brand apart from the competition?
What is the brand's mission and vision?
Understanding the brand's identity will guide choices in creating brand elements that align with it. For example, Nike's iconic tagline, "Just Do It," perfectly encapsulates the brand's ethos of empowerment and motivation.
Step 2: Market Research
To create brand elements that resonate with the target audience, conduct market research to gain insights into what appeals to the potential customers. Consider the following:
What are the preferences of the target audience?
What emotions or values resonate with them?
Are there any specific cultural or regional considerations that should be considered?
For instance, McDonald's golden arches have become an instantly recognizable brand element worldwide. Still, they adapt their menu to cater to local tastes, demonstrating a deep understanding of their various markets.
Step 3: Designing Creative Assets
Think creatively before designing brand elements. Brainstorm a logo, slogan, color, typography, and other ideas. Consider how these characteristics can define the brand.
The amount of creativity that goes into deciding brand elements can be understood through the HUL logo, which consists of 25 icons intricately woven together to form a U.
These 25 icons are Sun, Spoon, Fish, Bird, Bee, Hand, Flower, DNA, Wave, Liquid, Clothes, Tea, Lips, Recycle, Heart, Frozen, Ice-cream, Sparkle, Spice & flavours, Container, Bowl, Sauces & spreads, Palm tree, Hair, and Particles.
The details of what these icons symbolize can be read here.
Step 4: Test, Refine and Finalize
After designing brand elements, test them with a focus group or target demographic. Based on feedback, brand elements may be improvised. It often requires numerous revisions to create the perfect representative elements for a brand.
For instance, Coca-Cola has updated its iconic script logo over the years to stay relevant to changing consumer trends.
Step 6: Trademark and Copyright
Before finalizing brand elements, ensuring they don't infringe on existing trademarks or copyrights is essential. Legal advice may be necessary to protect the brand's identity from any potential legal issues.
Over the years, technology companies like Apple and Samsung have faced numerous legal battles regarding intellectual property rights and patent infringement.
Step 7: Launching Brand
Once the brand elements are finalized, implement them across all branding materials. Brand elements should be consistent, from business cards to websites to social media profiles. This ensures that the brand presents a unified image to the public.
Case Study: Rajasthan Tourism Campaign (2016)
After an interval of 25 years, a new domestic and international campaign for Rajasthan tourism was launched in 2016. Ogilvy has created a new logo and a multimedia ad campaign titled 'Jaane Kya Dikh Jaaye'.
This creative campaign showcases Rajasthan through the eyes of different travellers and aims to highlight some of the lesser-known facets of this historic state.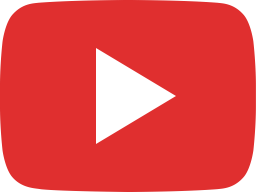 Binoysthan - Rajasthan Through Binoy's eyes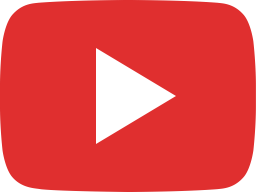 Meerasthan- Rajasthan through Meera's eyes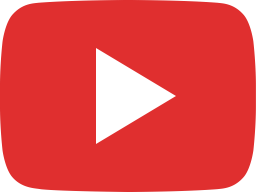 Aryasthan - Rajasthan Through Arya's eyes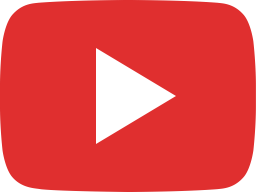 Sands of Thar unveiling Rajasthan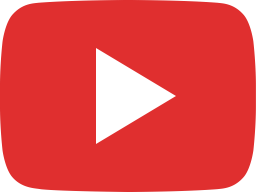 Huansthan - Rajasthan Through Huan's eyes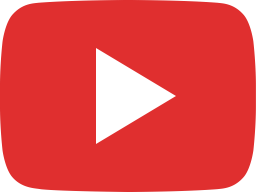 Janesthan- Rajasthan through Jane's eyes
The new logo features a camel, a moustache, and birds. The moustache represents Rajasthani pride, while everyone associates camels with the state. The two birds represent the Bharatpur Bird Sanctuary, an ideal tourist spot.
A 360-degree marketing campaign was launched with a completely revamped website, social media platforms, print advertisements, etc., to maintain consistency across all branding materials.
Step 8: Monitoring and Adaptation
The final step is to monitor the reception of brand elements and be ready to adapt if necessary. As a brand evolves, the elements may need updates too. Staying connected with the audience and being responsive to changing trends can help brand elements remain relevant and effective.
Case Study: Red FM New Jingle 2018
Superhits 93.5 RED FM, in partnership with Bollywood composer Tanishk Bagchi, released a new millennial-inspired jingle in 2018. The new jingle combined rustic Indian music with urban new-age rap, maintaining the station's Bajaate Raho vibe. RED FM attempted to improve the listening experience by introducing new sounds and staying ahead of the latest trends.
In conclusion, brand elements are the heart and soul of a brand's identity. They are the first impression as well as a lasting memory for consumers. By following the criteria for choosing brand elements and carefully crafting a unique brand identity, a business can succeed and build a strong connection with its audience.
Let us know your thoughts on the criteria for choosing brand elements in the comments…