TV journalism in India has a rich history characterized by numerous instances of rises and falls of its fortune. From the first television in India, which began in 1959 as an experimental basis with a financial grant from UNESCO to a modern-day newsroom, this 60-year-plus journey can be primarily divided into the following periods:
1959-1988: Monopoly of Doordarshan
1975-1977: Dark Days of Indian Media
1988-1990: Begining of News Objectivity with Credibility
1991-1995: Era of Satellite Television
1995-2000: Rise of Private News Channels in India
2000-2004: 24-Hour News Channels in India
2004-2006: Technological Advancements in Indian Media
2007-2010: Begining of Online News
2010-2014: The Period of Specialization and Consolidation
2014-Present: Media after Modi
1959-1988: Monopoly of Doordarshan
Television broadcasting in India had a modest beginning. It was initiated experimentally with a financial grant from UNESCO on 15 September 1959. Still, it laid the foundation for a powerful medium that soon became integral to Indian society.
By 1965, India had its first daily one-hour program with a news bulletin. For decades, as a public broadcaster, Doordarshan held a virtual monopoly over newscasting on television. However, it wasn't until the 1990s that television journalism began to break free from its constraints.
As a public broadcaster, Doordarshan presented the news in a naturalized manner. All controversial issues were pushed under the carpet. During this period, the ruling government, mainly the Congress party, exercised significant control over television broadcasting. Doordarshan news bulletins were criticized for their inability to provide international news to national viewers.
1975-1977: Dark Days of Indian Media
The Emergency in India from 1975 to 1977 marked one of the darkest chapters in the history of Indian democracy. During this time, the government led by Prime Minister Indira Gandhi imposed authoritarian measures that severely curtailed civil liberties, including press freedom. Journalists and media houses were at a crossroads between following the government's diktats and upholding their journalistic integrity.
Censorship and Self-Censorship in TV Journalism in India
One of the most significant challenges journalists faced during the Emergency was censorship. The government imposed strict censorship rules, leading to the suppression of critical voices in the media. Many media houses chose to self-censor their content to avoid government reprisals, resulting in a chilling effect on free expression.
Some prominent journalists and media houses chose to toe the government line out of fear or coercion. They refrained from publishing or broadcasting content perceived as critical of the government's actions. This silence allowed the authorities to control the narrative and suppress dissent.
The Role of State-Owned Media
State-owned media outlets, such as All India Radio (AIR) and Doordarshan, became government mouthpieces during the Emergency. They disseminated government propaganda and avoided any coverage that portrayed the government negatively. Journalists in these institutions faced tremendous pressure to conform to the government's agenda.
The Heroic Stance and Stories of Courage
The Indian Express, under the editorial leadership of Ramnath Goenka and with fearless journalists like Arun Shourie and S. Mulgaokar, emerged as a symbol of journalistic resistance. The newspaper refused to bow to government pressure and continued publishing stories exposing the Emergency's excesses.
Many individual journalists displayed immense courage during the Emergency. B.G. Verghese, who worked for The Hindustan Times, wrote a powerful editorial criticizing the government's tendency to avoid transparency and accountability. Journalists like Kuldip Nayar and Arun Shourie faced harassment and arrests for their courageous reporting.
Post-Emergency Legacy and Lessons
The Emergency ended in 1977, but its impact on Indian journalism persisted. The era had revealed both the vulnerabilities and resilience of the fourth estate in India.
The Emergency left a legacy of fear within the media industry. Journalists and media houses became wary of government interference, leading to a culture of self-censorship that continued for years.
However, the Emergency also showcased the courage and tenacity of journalists willing to stand up for the principles of truth and accountability. The Emergency period highlighted the critical role of an independent media in a democracy. It underscored the need for media houses to act as a check on government power and safeguard citizens' fundamental rights.
1988-1990: Begining of News Objectivity with Credibility
The winds of change started blowing in the late 1980s. In 1988, New Delhi Television (NDTV) produced 'The World This Week,' a show that marked a departure from the norm. It was a bold attempt to present news objectively and with credibility. This shift in approach gained attention and set the stage for a new era in Indian television journalism.
In 1989, NDTV achieved another milestone by producing India's first live televised coverage of the country's general elections. The critical and commercial success of this coverage set a new standard for Indian television journalism, highlighting the appetite of the Indian audience for more comprehensive and unbiased news coverage.
1991-1995: Era of Satellite Television
The early 1990s brought a significant revolution in Indian television journalism with the introduction of satellite television. In 1991, CNN's coverage of the Gulf War marked the beginning of international satellite television in India. It was a turning point as Indian viewers now had access to a broader spectrum of global news.
In August 1991, Star Plus became the first satellite channel to beam its signal to the Indian subcontinent. This development signaled the entry of private players into TV Journalism in India. Shortly after that, in October 1992, India witnessed the birth of its first privately owned Hindi channel, Zee TV.
The proliferation of private television channels continued with Sony, Eenadu, Asianet, and Sun TV entering the market. In the face of stiff competition, Doordarshan started selling slots for news programs under the sponsored category.
1995-2000: Rise of Private News Channels in India
In February 1995, NDTV became the country's first private producer of national news with 'News Tonight.' This was a significant moment as it challenged the dominance of Doordarshan and paved the way for private players in the news sector.
The same year, TV Today Network secured a 20-minute slot on DD Metro channel and aired 'Aaj Tak,' a Hindi current affairs program. Nalini Singh introduced 'Ankhon Dekhi,' a fast-paced daily news capsule.
The monopoly of Doordarshan finally began to crumble in 1992 as media houses started producing news magazines, entertainment programs, and news content for various channels. Television Eighteen India Limited (TV18) launched 'The India Show' on Star Plus in 1993, marking the start of India's first-ever entertainment magazine.
Zee Television launched Zee News in 1995 to cater to India-centric news, providing viewers with a fresh perspective on current affairs. Star TV also joined the race by launching Star News in 1998, entering into a five-year contract with NDTV for news programming. In November 1999, TV18 entered into a 49:51 joint venture with CNBC Asia to launch CNBC India.
2000-2005: 24-Hour News Channels in India
The turn of the millennium saw a flurry of activity in the landscape of TV Journalism in India. In December 2000, TV Today Group launched 'Aaj Tak,' a 24-hour Hindi news channel. This was a major milestone in providing round-the-clock news coverage to Indian viewers.
NDTV's contract with Star Group expired in March 2003, leading to the simultaneous launch of two 24-hour news channels: NDTV 24X7, an English news channel, and NDTV India, a Hindi news channel. The competition among news channels intensified as they vied for viewers' attention.
In March 2003, 'Sahara India Parivar' added to the mix by launching Sahara Samay, a 24-hour national Hindi news channel. DD Metro transformed, becoming DD-News channel on November 3, 2003.
2004-2006: Technological Advancements in Indian Media
The mid-2000s witnessed further expansion in the television journalism landscape. On May 20, 2004, 'Aap Ki Adalat' fame Rajat Sharma, Sohaib Ilyasi of 'India's Most Wanted' fame, and Tarun Tejpal, editor-in-chief of Tehelka, collaborated to launch India TV, a free-to-air Hindi news and current affairs channel.
NDTV continued its growth by launching NDTV Profit, a business channel, on January 17, 2005. Jagran TV Pvt Limited entered the scene on March 27, 2005, with the launch of Channel 7.
In 2006, Rajdeep Sardesai and Sameer Manchanda promoted GBN, bought a stake in Channel 7, and took editorial control of the channel. Subsequently, the channel was renamed IBN 7, marking yet another chapter in the evolution of Indian television journalism.
2007-2010: Begining of Online News
The late 2000s saw the advent of digital journalism in India. With the internet becoming more accessible, news organizations started establishing their online presence. This shift allowed viewers to access news content on the go, further diversifying how news was consumed.
Major television news channels began to stream their broadcasts online, giving rise to a new generation of news consumers who preferred the convenience of digital platforms. This transition also marked a significant shift in advertising revenue as advertisers started allocating more resources to online advertising.
2010-2014: The Period of Specialization and Consolidation
TV journalism in India has witnessed specialization and consolidation in the last decade. News channels began to focus on specific niches, such as business news, sports news, and regional news, catering to the diverse interests of the Indian audience.
Consolidating media houses became a prominent trend, with mergers and acquisitions reshaping the industry landscape. Large conglomerates acquired smaller news channels, leading to the emergence of media giants with extensive reach and resources.
Social media platforms like Twitter, Facebook, and YouTube are pivotal in disseminating news and engaging with the audience. News organizations leveraged these platforms to reach a wider audience and gather real-time feedback.
2014-Present: Media after Modi
The period since 2014, when the Modi government came into power, has been marked by significant developments in TV Journalism in India. This era has witnessed a diverse landscape of journalists and media houses, each with its own editorial stance, ranging from pro-government to anti-government.
Pro-Government and Anti-Government Journalists and Media Houses
A segment of journalists and media houses is often perceived as pro-government. These entities align with the government's policies and showcase its achievements. Government supporters have lauded them for their vocal support of government initiatives.
On the other end of the spectrum are journalists and media outlets critical of the government's actions and policies. They have been vocal in holding the government accountable and providing a platform for dissenting voices.
Using derogatory terms like 'presstitude' and 'godi media' has become commonplace in political discourse. 'Presstitude' is often used to deride journalists accused of biased reporting, while 'godi media' refers to media outlets perceived as overly sympathetic to the government. Such terminology not only undermines the credibility of journalism but also stifles healthy debate and constructive criticism.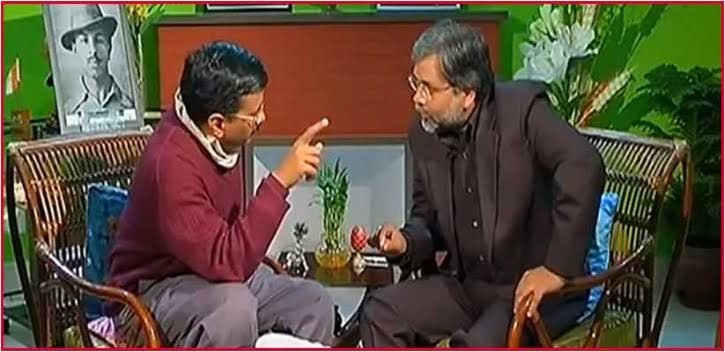 Polarization and Confirmation Bias
The prevalence of pro-government and anti-government media has contributed to polarization among viewers. Many viewers tend to gravitate towards outlets that align with their pre-existing beliefs, reinforcing confirmation bias and limiting exposure to diverse perspectives. This polarization can hinder the formation of a well-informed citizenry.
Impact on Public Discourse and Viewers
The influence of media houses with distinct biases can impact public discourse. It can shape public opinion, influence policy decisions, and impact electoral outcomes. As a result, it becomes imperative for viewers to critically evaluate the credibility and objectivity of the sources they rely on for information.
Echo Chambers: Viewers often find themselves in echo chambers, surrounded by like-minded individuals who share their political views. This can lead to a limited understanding of complex issues and reinforce existing biases.
Loss of Trust: Derogatory terms and perceived bias in reporting have eroded trust in journalism. Many viewers now approach the news skeptically, making it challenging for journalists to maintain their credibility.
Reduced Access to Balanced Reporting: The dominance of pro-government or anti-government narratives can limit access to balanced reporting. Viewers may miss out on comprehensive, nuanced analysis that considers multiple perspectives.
Impact on Democracy: A well-informed citizenry is crucial for a healthy democracy. Exposure to polarized reporting can hinder viewers' ability to make informed decisions during elections and engage in meaningful civic discourse.
The Way Forward
The period since 2014 has seen a diverse landscape of journalists and media houses in India, each with its editorial stance. The use of derogatory terms like 'presstitude' and 'godi media,' along with polarization, has profoundly impacted viewers and public discourse.
Viewers must exercise discernment, critically evaluate sources, and seek balanced reporting to navigate this media landscape effectively. A robust democracy thrives on the diversity of voices and perspectives, making it essential for journalism to maintain its integrity and objectivity.
It is crucial for journalists and media houses to uphold their role as the fourth estate, holding those in power accountable, irrespective of their political leanings.